Projects by
Implexa Solutions
Gooding Contractors Website


A new branding package spurred the team at Gooding Contractors to seek an update for their custom built circa 2012 website that feeling very dated and out of spec for 2017. We created an all new WordPress based website with improved navigation, mobile responsive layout, and secure loading under https. We also worked to get the Gooding Contractors setup with SEO tracking
We created an all new WordPress based website with improved navigation, mobile responsive layout, and secure loading under https. We also worked to get the Gooding Contractors setup with SEO tracking and worked to tune the website to improve their organic page rank.

This website was a complete design/build project for our friends at Hynes Handcrafted. This website features the handcrafted arts and crafts displayed with simple elegance.
Ingleside Assisted Living Website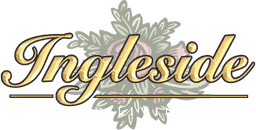 We completed a full rebuild of the Ingleside Website. This included migrating from a bespoke site to a WordPress based site which retained the elements of the original site. We also help Ingleside with their Google Ads and Facebook Ads and associated landing pages.